Enjoy some festive winter fun with these adorable and simple snow activity ideas for kiddos.
Have fun experiencing these snow activities with your kids and enjoying the winter season. Ideas include making your own snow, snow ice cream, crystal snowflakes, and more.
Thank you for visiting. This post may contain affiliate links to recommended products at no extra cost to you. Read our Disclosures and Terms of Use. Don't miss out again, become a  Reader here <--it's FREE. 
SUGGESTED BOOKS & ACTIVITIES TO ADD TO THE FUN:
Click photos: Affiliate links to more information on these items we love! (Purchases through affiliate links earn us a small commission with no extra cost to you. See our Disclosure Policy here.)
High Bounce Set of 50 Snowballs,

Hey! Play! Snowball Maker Tool with

Be Amazing! Toys All Season Snowman

Curious About Snow (Smithsonian)

Snow

Snowmen at Christmas

Snow Activities Kids Will Love this Winter
If you like this post I would love for you to PIN IT! It helps others discover it too, which helps us bring you more AWESOME CONTENT like this!
Summer sand toys are just as fun during winter. Pull them out so kids can dig and form snow castles.
Paint the snow with this three ingredient Snow Paint Recipe. We had so much fun making the front yard a colorful piece of art.
You can teach your kids about the science of snow with this Make Your Own Snow Activity from The Natural Homeschool.
One way to make the most of all that newly fallen snow it by using it to make your very own batch of Snow Ice Cream with this activity from Saving Dollars & Sense.
This DIY Make Fake Snow activity from Mom Brite is super easy and uses only 2 simple ingredients!
You can easily Grow Salt Crystal Snowflakes with this winter science activity from Mom Brite and can enjoy it at any time of the year!
Give your children the gift of creativity this Christmas with this fun and easy Pinecone Snowy Owl Craft for Kids from Mom Brite.
Turn fresh snowfall into delicious ice cream with just three ingredients! This fun Sweetened Condensed Milk Snow Ice Cream from Cooking with Carlee is going to make you look forward to snow days!
Make an Ice Bubble by Fireflies and Mud Pies. They look so magical and will amaze the kids.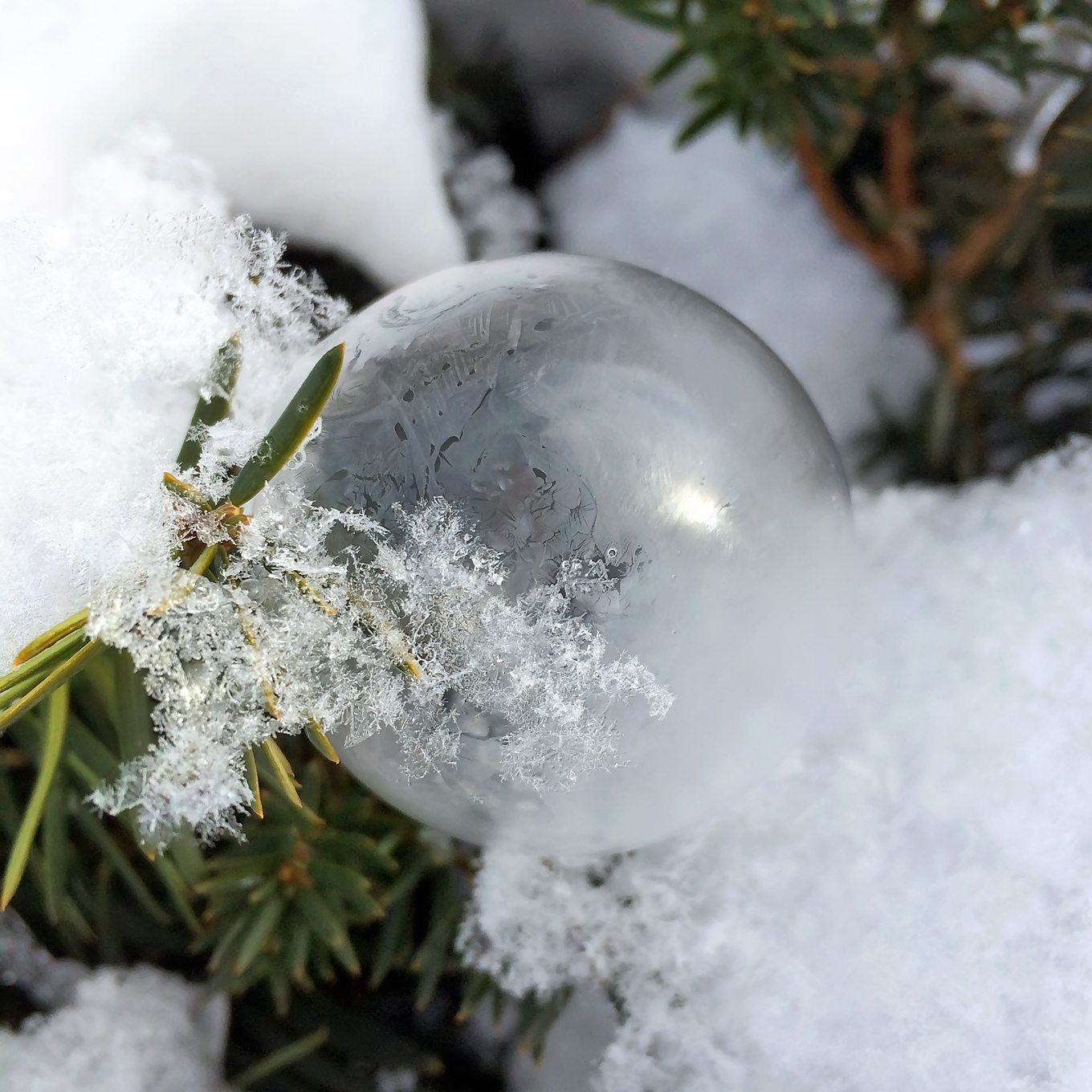 This Watercolour Snow Paint activity from The Gingerbread House is a real Winter boredom buster and is a simple winter craft STEM activity that will keep kids having fun.
This adorable Toddler Snow Cloud Dough activity from Our Family Code can be paired with some fun snowman pieces to build a snowman.
These Snow Sensory Bins from Team Cartwright are some of the best and easiest to create.
If you have snow, you will want to get outside for this Winter Science Snow Volcano from Little Bins Little Hands! This is a cool winter STEM activity that the kids will LOVE to get their hands on.
Kids will have fun getting crafty with this Disappearing Colorful Snowballs activity from How We Learn.
This Melting Magic Snow Ice Simple Science activity from Steam Powered Family is a simple science activity that generates some great understanding of chemistry and molecular structure.
This Snow Dough activity from Steam Powered Family is fantastic for some indoor winter play. It is also taste-safe for little ones, and won't leave you with chilly fingers from playing.
This simple and adorable Coloring Mixing With Heart Snowball Smashing activity from How We Learn is a great way for kids to have fun with snow.
This simple and fun Painting Snow, Two Ways activity from The Ladybirds' Adventures is a great way to get outdoors even if you just got a little bit of snow.
Don't let all that snow go to waste, use it to make a Snow Fort like this one by Mama Smiles. With the right temperature, it could last for a long time.
Make a Snowman Sensory Bottle with snowballs that swirl around for fun!
MORE TO LOVE: