Check out this collection of creative cardboard box ideas that will have your children playing in no time. It's the ultimate inexpensive way to beat boredom.
Whether you have one box or tons of boxes, this list of activities will give you something fun to do with them. I love how each idea will spark their imaginations and provide hours of creative play. Sometimes all you need is a box!
Thank you for visiting. This post may contain affiliate links to recommended products at no extra cost to you. Read our Disclosures and Terms of Use. Don't miss out again, become a  Reader here <--it's FREE. 
I divided the 50+ activities up into three categories: Play, Craft, and Learn.
Since making something out of cardboard is always a bit crafty, I'm sure they could all cross over into a different category. Some highlights are cardboard animal crafts, alphabet learning box, and cardboard box castles, cars, and boats. I'm sure you and your little one will find a whole bunch of things to do with your box before it gets thrown out in the garbage.
Check out all our Play Ideas Here
Each idea features a picture below, followed by a link to the directions.
Cardboard Play Activities
FIND THE DIRECTIONS HERE:
Cardboard Playground for Toys by Chalk Academy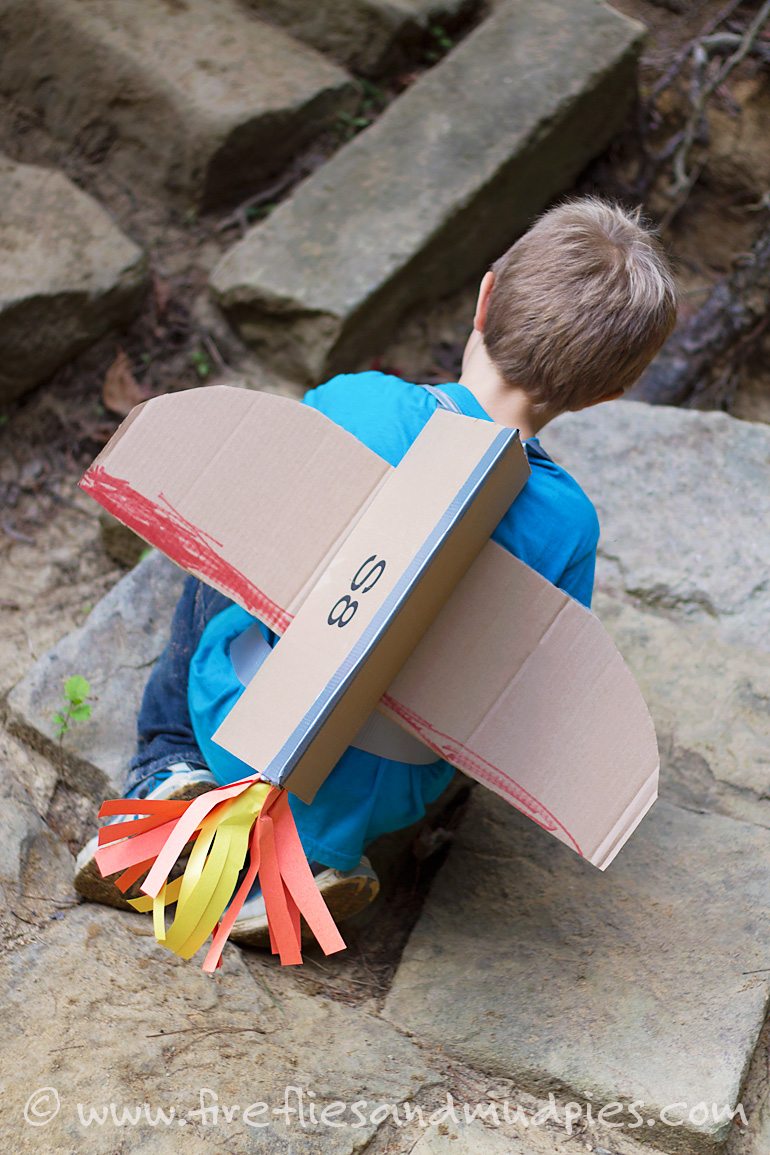 FIND THE DIRECTIONS HERE:
Cardboard Jet Pack by Fireflies and Mud Pies
FIND THE DIRECTIONS HERE:
Cardboard Car Ramp by A Little Pinch of Perfect
FIND THE DIRECTIONS HERE:
Cardboard Box Stuffed Animal House by Toddler Approved
FIND THE DIRECTIONS HERE:
Cardboard Box Marble Run by Frugal Fun 4 Boys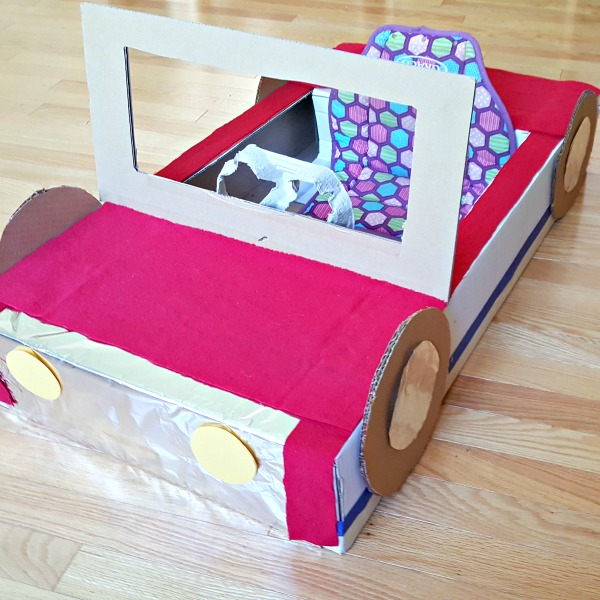 FIND THE DIRECTIONS HERE:
Cardboard Box Car by Preschool Tool Kit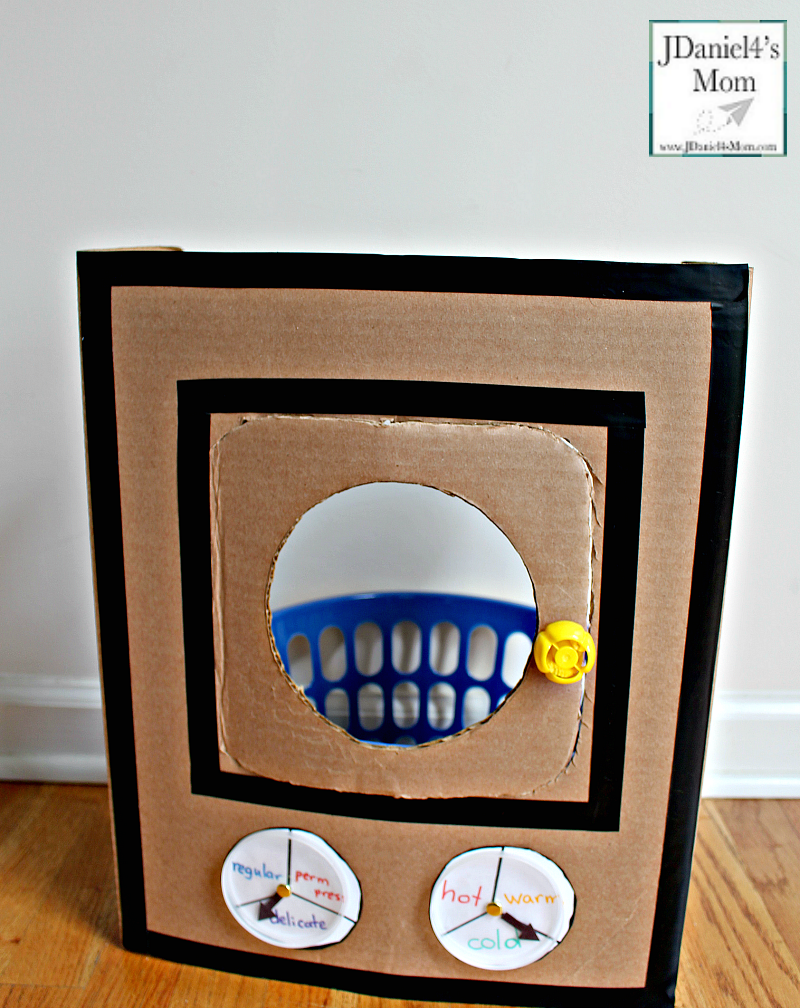 FIND THE DIRECTIONS HERE:
Cardboard Box Washing Machine by JDaniel4smom
FIND THE DIRECTIONS HERE:
Cardboard Box Town by Box of Ideas
FIND THE DIRECTIONS HERE:
Cardboard Box Dinosaur by Adventure In a Box
FIND THE DIRECTIONS HERE:
Cardboard Nail Salon by Happy Toddler Playtime
FIND THE DIRECTIONS HERE:
Cardboard Box Play Kitchen by Artsy Momma
FIND THE DIRECTIONS HERE:
Cardboard Tunnel by Picklebums
FIND THE DIRECTIONS HERE:
Cardboard Box Dollhouse by Mama Papa Bubba
FIND THE DIRECTIONS HERE:
Cardboard Space Shuttle by Mama Smiles
FIND THE DIRECTIONS HERE:
Box Town by The Imagination Tree
FIND THE DIRECTIONS HERE:
Train Box by One Time Through
FIND THE DIRECTIONS HERE:
Cardboard Stackers by Meaningful Mama
FIND THE DIRECTIONS HERE:
Cardboard Butterfly Wings by Fun at Home with Kids
FIND THE DIRECTIONS HERE:
Cardboard Box Castle by DIY Inspired
FIND THE DIRECTIONS HERE:
Cardboard Spinners by Teach Beside Me
FIND THE DIRECTIONS HERE:
Cardboard Rainbow by Active Littles
FIND THE DIRECTIONS HERE:
Cardboard Car Wash by Non Toy Gifts
FIND THE DIRECTIONS HERE:
Cardboard Box Boat by Craft Train
FIND THE DIRECTIONS HERE:
Cardboard Play Food by Barley and Birch
FIND THE DIRECTIONS HERE:
Cardboard Box Barn for Toys by See Vanessa Craft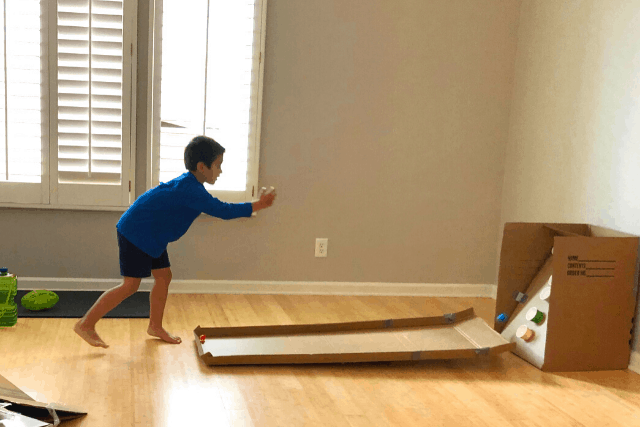 FIND THE DIRECTIONS HERE:
Skeet Ball Cardboard Box DIY by Mom Brite
FIND THE DIRECTIONS HERE:
Washing Machine Activity by Days with Grey
FIND THE DIRECTIONS HERE:
Cardboard Airport by Non Toy Gifts
FIND THE DIRECTIONS HERE:
Cardboard Box Light STEM by True Aim Education
FIND THE DIRECTIONS HERE:
Cardboard Store by Chalk Academy
FIND THE DIRECTIONS HERE:
Cardboard Marble Maze by Teach Beside Me
FIND THE DIRECTIONS HERE:
Cardboard Slide by Everyday Best
FIND THE DIRECTIONS HERE:
Cardboard Box Ramps Race by Frugal Fun for Boys
Cardboard Craft Activities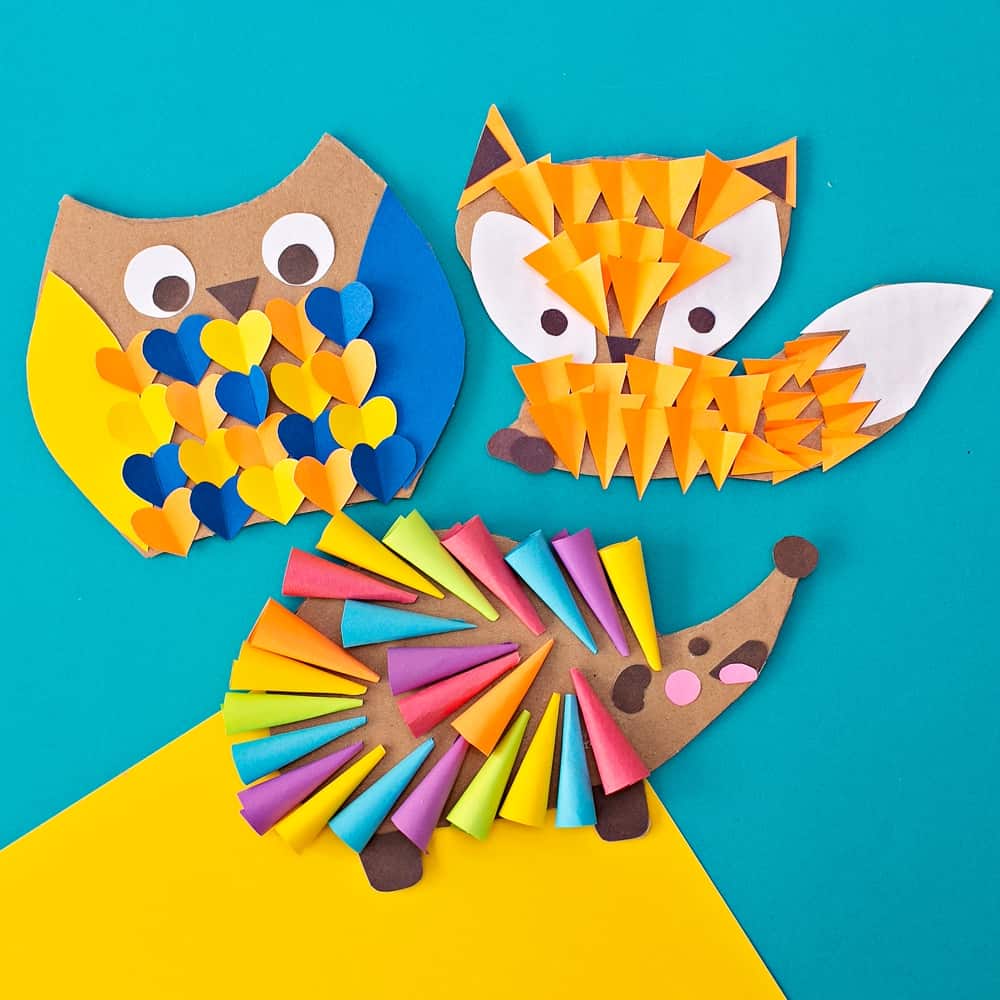 FIND THE DIRECTIONS HERE:
Woodland Animals Cardboard Crafts by Hello Wonderful
FIND THE DIRECTIONS HERE:
Dinosaurs by Powerful Mothering
FIND THE DIRECTIONS HERE:
Cardboard Frame by Red Ted Art
FIND THE DIRECTIONS HERE:
Cardboard Bus by Here Comes the Girls
FIND THE DIRECTIONS HERE:
Cardboard Art Easel by The Art Bar
FIND THE DIRECTIONS HERE:
Cardboard Woven Llama Craft by Pink Stripey Socks
FIND THE DIRECTIONS HERE:
Rubber Band Splatter Painting by Hands on as we Grow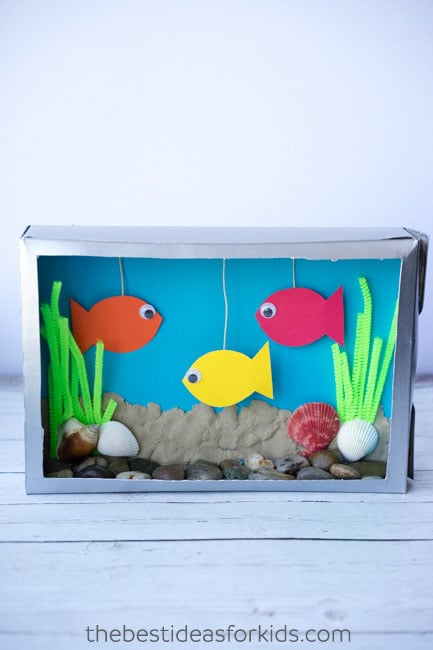 FIND THE DIRECTIONS HERE:
Box Aquarium by The Best Ideas for Kids
FIND THE DIRECTIONS HERE:
Cardboard Box Art Studio by Fun Littles
FIND THE DIRECTIONS HERE:
Animal Cardboard Craft by Red Ted Art
FIND THE DIRECTIONS HERE:
Cardboard Box Car by A Little Pinch of Perfect
FIND THE DIRECTIONS HERE:
FIND THE DIRECTIONS HERE:
Train Toy by Kids Activities Blog
FIND THE DIRECTIONS HERE:
Cardboard Truck Painting by Happily Ever Mom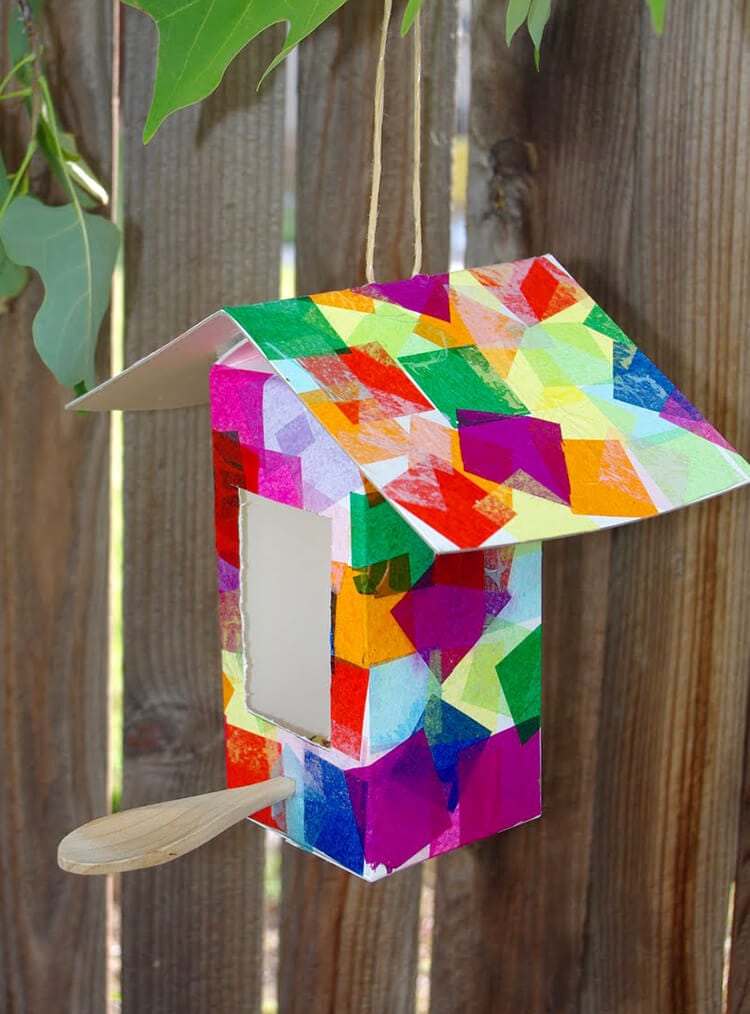 FIND THE DIRECTIONS HERE:
Birdhouse by Happiness is Homemade
Cardboard Learning Activities
FIND THE DIRECTIONS HERE:
Letter Box Activity by School Time Snippets
FIND THE DIRECTIONS HERE:
Shape Puzzle by Barley and Birch
FIND THE DIRECTIONS HERE:
Hopscotch by Happy Hooligans
FIND THE DIRECTIONS HERE:
Color Sorting Pom Pom Activity by School Time Snippets
FIND THE DIRECTIONS HERE:
Tug and Pull Box by Messy Little Monster
FIND THE DIRECTIONS HERE:
Cardboard Box Solar Oven by Nourishing My Scholar
FIND THE DIRECTIONS HERE:
Car Number Parking Game by B-Inspired Mama
FIND THE DIRECTIONS HERE:
Feed the Shark by Toddler Approved
FIND THE DIRECTIONS HERE:
Build with Letters by No Time for Flashcards
FIND THE DIRECTIONS HERE:
Counting Box by Happy Toddler Playtime
FIND THE DIRECTIONS HERE:
Alphabet Recycled Play by Active Littles
FIND THE DIRECTIONS HERE:
Shape Box by A Little Pinch of Perfect
Keep the Fun Going: