Kids will love using their hands to make Dad a Father's Day card. Check out this collection of crafty ideas to get started.
Dad will feel loved this Father's Day when he receives an adorable handprint card made by his kid's. Each idea features a handprint that has been turned into a cute "Dad" themed card like a "Hooked on Dad" fish card, or a "Yoda Best Dad" Star Wars card, or a "Best Dad by Par" golf card just to name a few. The ideas are clever and fun–just like Dad!
Each idea features a picture below, followed by a link to the directions.
The Best Fathers Day Handprint Crafts
FIND THE DIRECTIONS HERE:
Father's Day Handprint Art by Easy Peasy and Fun
FIND THE DIRECTIONS HERE:
You are the Best Dad by Par by Crafty Morning
FIND THE DIRECTIONS HERE:
Dad is Dino-Mite Card by Fun Handprint Art
FIND THE DIRECTIONS HERE:
Handprint Emoji Smiley Face Card by A Little Pinch of Perfect
FIND THE DIRECTIONS HERE:
You are One in a Minion Card by Simple Everyday Mom
FIND THE DIRECTIONS HERE:
Yoda Best Dad Card by I Heart Arts n Crafts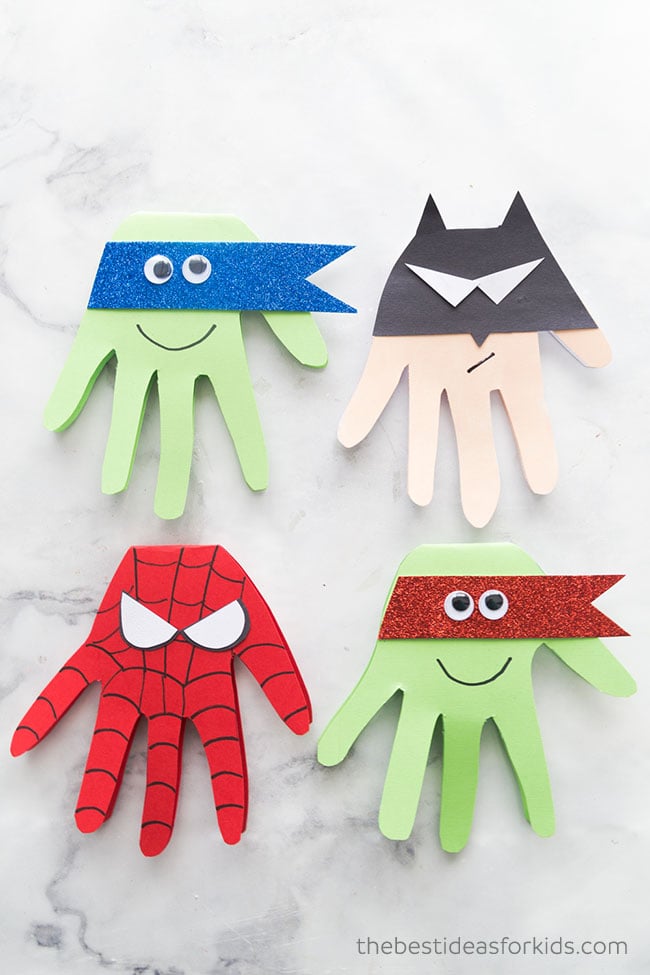 FIND THE DIRECTIONS HERE:
Dad is a Superhero Card by The Best Ideas for Kids
FIND THE DIRECTIONS HERE:
Dad, You are my Sunshine Card by Non-Toy Gifts
FIND THE DIRECTIONS HERE:
Rocket Out of This World Card by Red Ted Art
FIND THE DIRECTIONS HERE:
Hooked on Dad Fish Card by A Little Pinch of Perfect
FIND THE DIRECTIONS HERE:
Dad's Grilling Partner by Fun Handprint Art
FIND THE DIRECTIONS HERE:
I Love You This Much Card by Day in My Life
FIND THE DIRECTIONS HERE:
Hands Down, Your'e the Best Dad by The Kindergarten Connection
FIND THE DIRECTIONS HERE:
Monster Hugs for Dad by Kids Craft Room
Books to Read with Dad:
More Ideas to do with Kids